I'm standing as an independent in the Bude-Stratton Town Council 2021 election with the support of Bude-Stratton Community Alliance.
I'm part of BSCA as their core belief is that people should have a voice. In previous years, anyone that's stood for council has got in, as seats have been uncontested. To put it simply, the alliance is a diverse range of independents that support each other – which allows every seat of Bude-Stratton Town Council to be contested so making it much more democratic. They are also really passionate about getting people to register and to vote. They are all about engagement, no matter the side of the political spectrum.
My day job involves project planning, presentations, public speaking, budgeting, teamwork and designing user experiences. I want to use all my skills to help the town – but it's the latter which is the reason why I wish to be a town councillor.
There's so many areas to cover; the environment, health and wellbeing, sports, heritage and the arts etc. But I would like to focus on Roads, Connectivity and Opportunities.
Roads
Your primary interaction with any space is the roads and paths. As a designer we call it your second to second, minute to minute interaction. When the user experience is frictionless you just get on with your day – they are ignorable. But with the road experience in Bude – I always catch myself thinking "oh, where's the lower curb", "why is this road so wide", "this road takes ages to cross". It can be so bad that it can cause accidents, and even be a risk to life.
I see the road junction outside Stratton Primary as too wide and dangerous. I'm finding curbs not being lowered, making it hard for prams and wheelchairs to cross. My pet peeve right now is that a lot of people walk into town via a path that is badly maintained (with trees often falling across it!), not well lit, and ends suddenly into a road which then all pedestrians have to directly walk on – directly into oncoming vehicle traffic. Bude Primary even has it's back entrance directly onto that road, with no path. Why on Earth does the coucil think it's OK for children to run straight onto a road!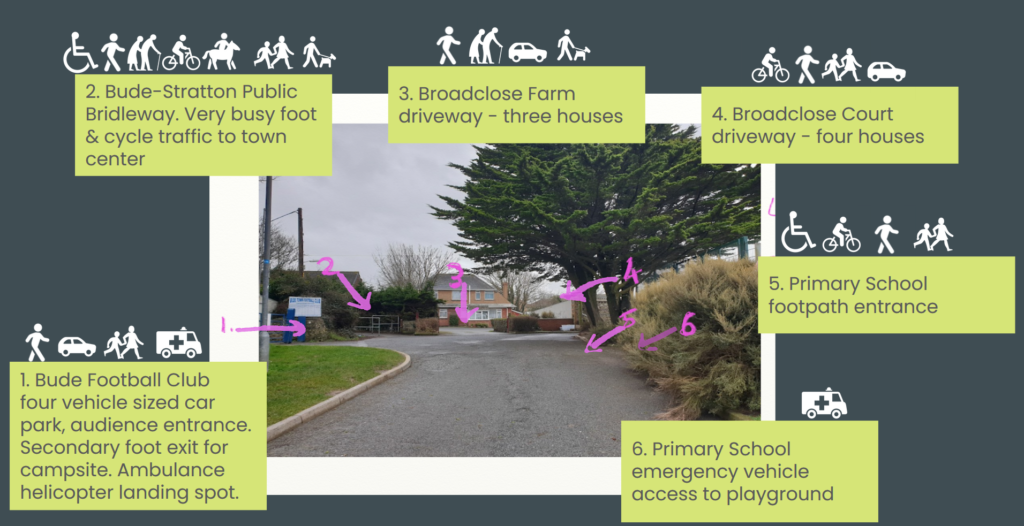 I've used my design skills to come up with a proposal, a scaling list of changes for various budgets, and I'm working with Cornwall Council and Comac to see what can be done. Turns out town councils can actually apply for up to £50k of road improvements each year – just ours hasn't.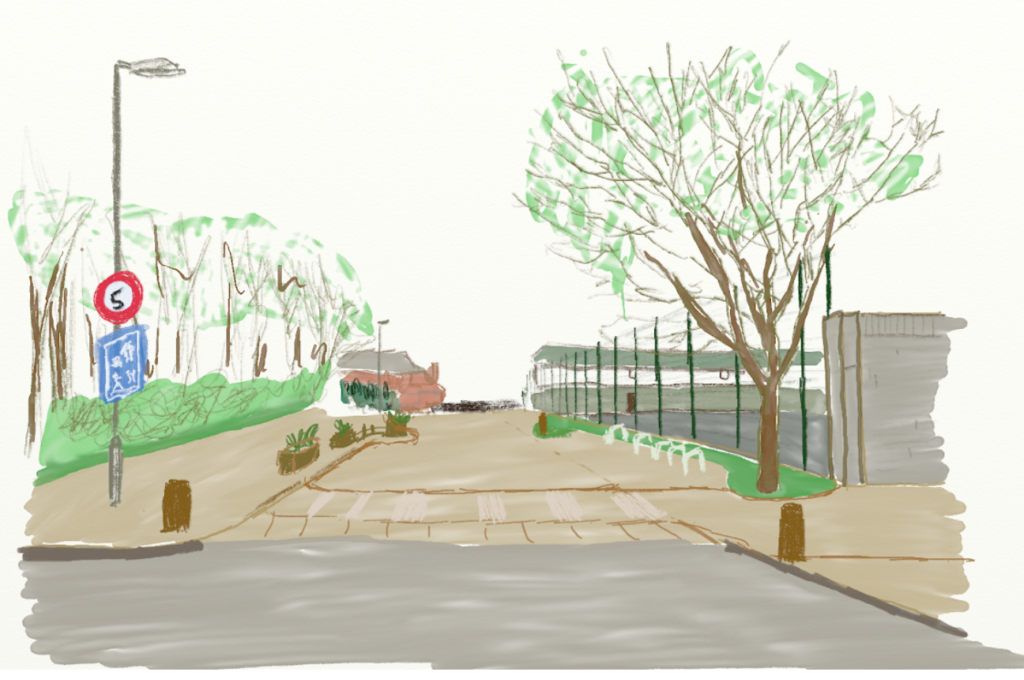 There's been some effort for bicycles around town I guess. There's the rather odd and dangerous bicycle gutter which is used for parking on Kings Hill! The latest discussions around if we allow bikes on the downs – but that's a symptom and a sticky plaster over a much larger problem. We have a one way system in town which forces bikes either down a large hill and back up, or to cheat and ride on the path against traffic. We have tight roads around the downs, along with road parking, making it dangerous to cycle along the road. We have only a little bike parking around Sainsburys, and nothing down the Strand. Our cycling experience needs serious review in order to make it safe for families to cycle around town.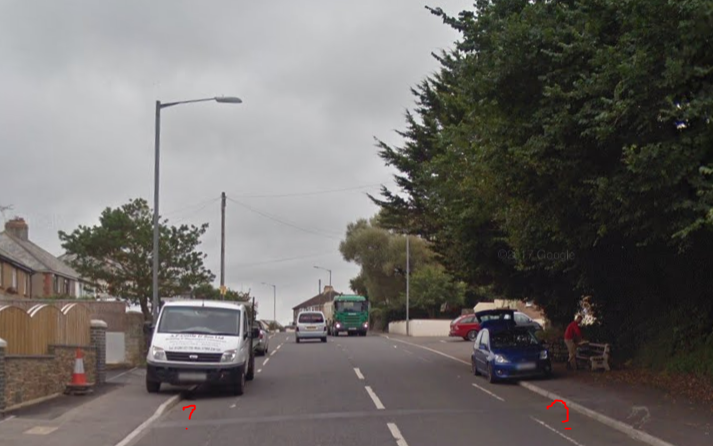 Improve both the pedestrian and bicycle experience and it'll get more cycling and walking – helping climate change and local health and wellbeing. You'll also improve visitor experience. Visitors will return and spend more in the town, leading to more jobs, more investment etc.
Connectivity
Public Transport is currently too unreliable, and not often enough to be a regular service you can rely on to get to key cities. More buses and the rail back will help – but we should be looking at alternative transport technologies. I have already been contributing to a Cornish Travel app which will help, but I'm pushing for a fully on-demand service (basically Uber but for Buses).
Improving public transport will allow new visitors, young people the ability to live here but travel for jobs, for existing businesses to find new talent, and for investors to be able to visit and put money into the local economy. It'll also help with emissions as locals will not have to use cars nearly as much.
Part of this is also reviewing our transport "hub" in town. It's not a large bus stop, often very busy in the summer, buses can end up queuing, and it's awkward to drop/pickup someone else at. It'll obviously not scale well if we do end up with rail too.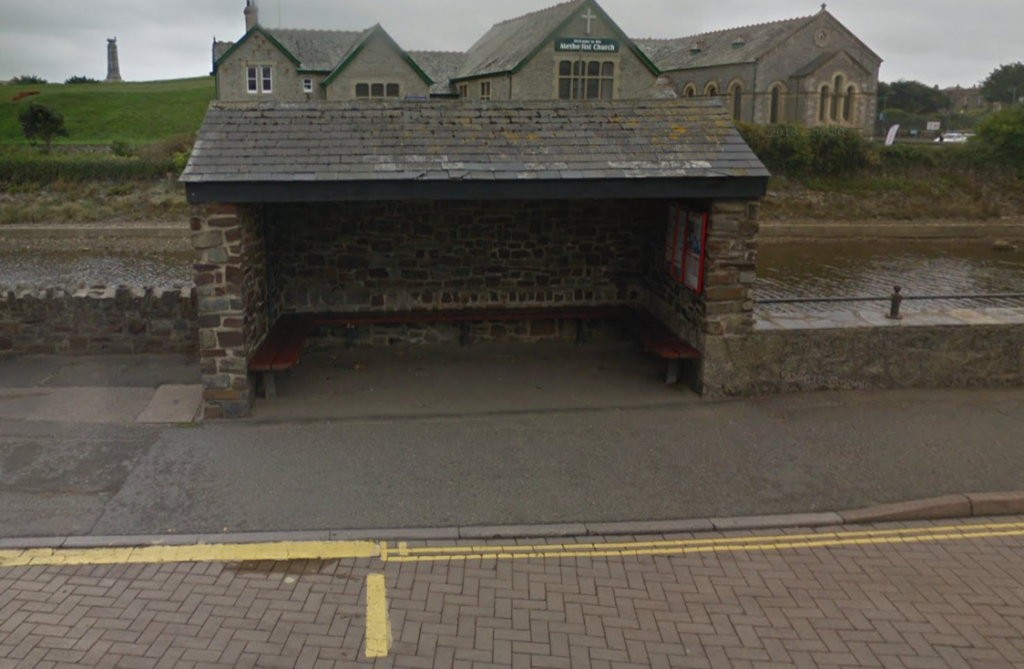 Our internet connectivity needs to be competitive with the rest of the country and with Europe. We have all the country's internet backbone going through our beaches and up to GCHQ. There is unimaginably fast internet directly under our feet, yet as a high tech business we're often slowed by our connection. If the likes of Google are planning new cables across Summerleaze, then we should be lobbying them to invest back into the town too. Faster internet is a big leap for local businesses to keep competitive, for them to be able to work with international partners and export.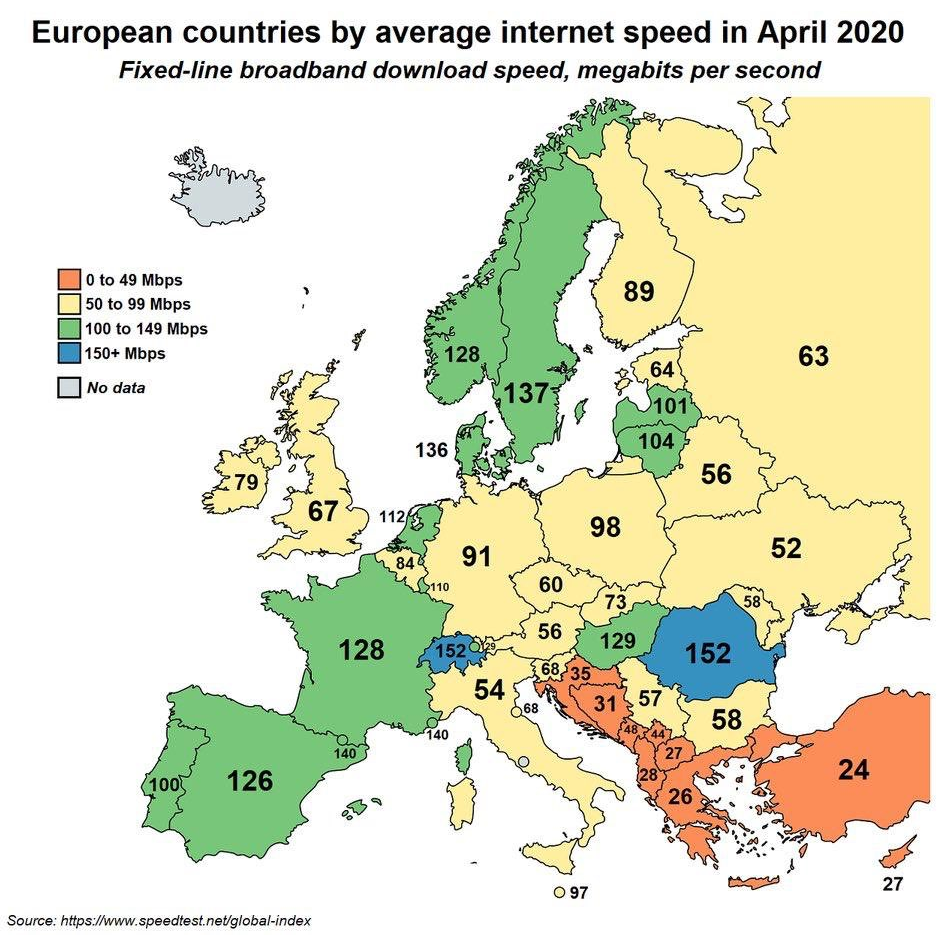 Opportunities
Improving Bude's connectivity will help young people in the town. More jobs in the town, larger area that they can commute to for education and careers, being able to work from home and even start up their own businesses. But they need more – fair access to health, education and local housing.
As a business, we try to do as much as possible for our local young people. We offer work experience, do talks and careers events, and are one of the few companies in Bude who are offering Kickstart positions for young long term unemployed adults. I like to change gamers into makers and show them that their skills can get them a career.
We need to listen to young people – ask them what they would like to see in the town, involve them with the decision. They have a unique perspective which is too often ignored, they have bundles of creativity, and yet they are always told what to do rather than being asked.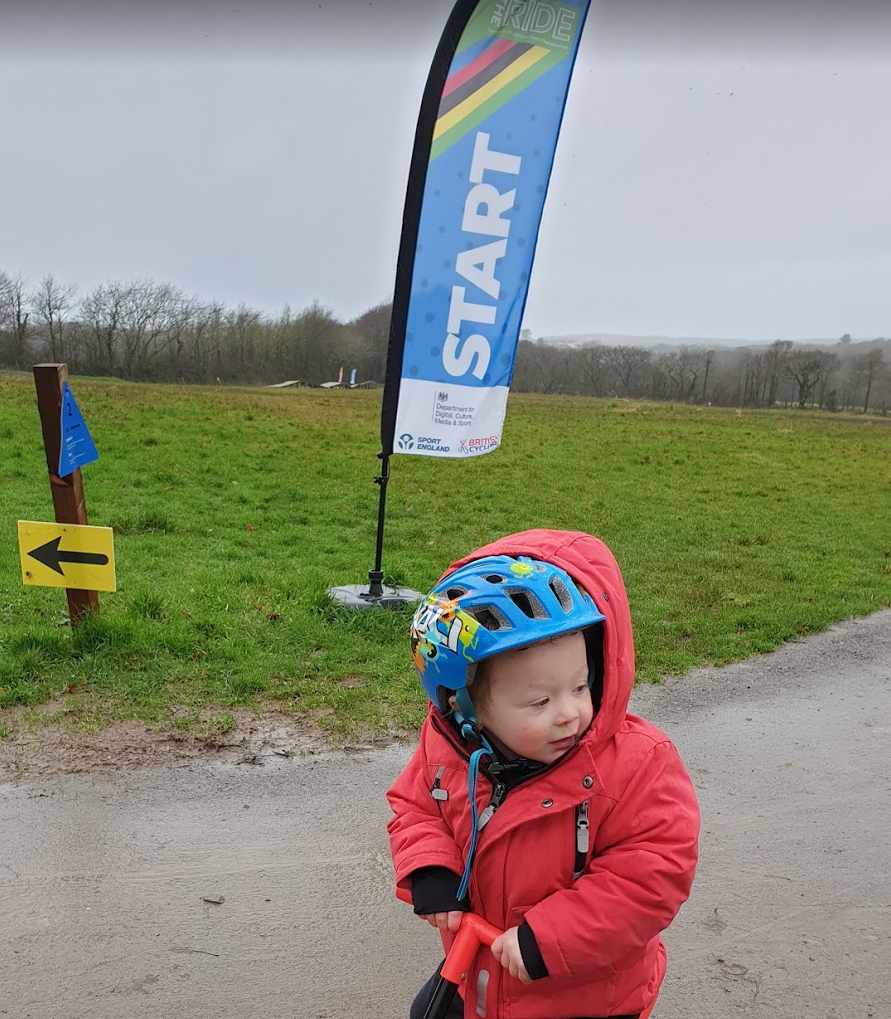 In Conclusion
Even if there's things that are out of the Town Councils hands, they should still be there to lobby for change and to echo the voice of the town. I try to help around as much as I can, but there's only so much I can do without being involved with the local council. So Vote for Change with Bude-Stratton Community Alliance – Vote Goode on 6th May.
Legal: Hosted by mrsgame.dev. Published & promoted by K Goode, Bude EX23. Full address availble on request.